Customisable Furniture
Origin Home Fine Furniture
We bring nature closer to your home with a truly one of a kind concept. Our furniture is made of natural and organic materials.
Shop now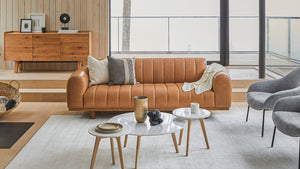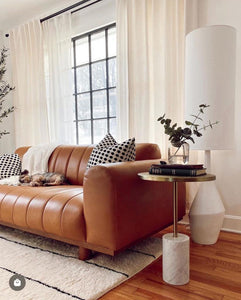 Customisable
Customise your furniture to fit your unique style and space. Choose from a variety of colours, materials, and designs to create the perfect piece for your home. With our wide selection and easy online ordering, creating your dream furniture has never been easier.
Material Quality
Experience the comfort and durability of our high-quality sofa materials. From soft, plush fabrics to sturdy, long-lasting frames, every aspect of our sofas is designed for quality and comfort. Whether you choose leather, microfiber, or another material, you can trust that our sofas are built to last.
Service
At Origin Home, we strive to provide a premium service experience for all of our customers. From the moment you start shopping with us, you'll receive personalised attention and support. Our team is dedicated to helping you find the perfect furniture to meet your needs and budget.
Explore our collection
SOFA
The pefect centerpiece to your house. Make the best first impression.
Shop now
scratch-proof
Without Compromise
Shop with Origin Home to enjoy the ultimate pet-friendly sofa. We offer AquaClean upholstery upon request for any of our sofas. Stain-resistant & scratch-proof, you can rest assured and cuddle up with your furry buddies on Origin Home wide range of sofas.
Shop Now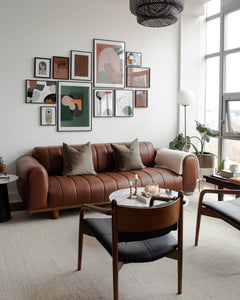 BESPOKE.
Customisable Furniture.
Every house is unique with a sofa that suits the interior perfectly. With Origin Home, we are able to customise each sofa in terms of seating capacity, colour & material. Do not hesitate to reach out to us and visit our showroom to find out more about our capabilities.
Contact Us
Explore Our collection
Featured Collection
Check out our best selling sofas.
Shop now
Testimonials
Reviews
Find our why our customers love Origin Home.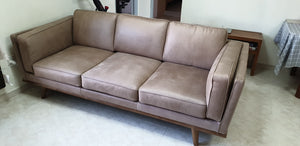 "
"I was introduced to Origin Home by one of my friend who is a satisfied customer. Their showroom is filled with many different designs of sofa of different dimension and designs.I was greeted by Mag who recommended me several designs of sofa based on the requirements listed to her. She is helpful and patient in providing me details such as the measurements across different sofas for comparisons. I eventually picked the Manhatten sofa which Mag recommended. She was also able to provide good recommendation of colour combination for the sofa and wood.The end result is absolutely perfect and I ended up as a satisfied customer of Origin Home as well.Thanks Origin Home and Mag for the awesome sofa!"
"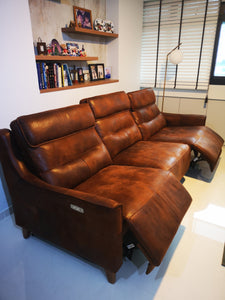 "
I chanced upon Origin Home online while searching for trade-in sofa. My husband & I liked the designs of sofa they put up on their website and decided to visit the store. We were the first customer on that day of our visit & Mag was very patient with us. Showing us around and explaining about many different types of leather. Finally we settle with cow hide, cigar color as I prefer low maintenance leather. The sofa is comfortable, customised to our liking and leather is cool. We already recommended it to family member who was looking for sofa.
"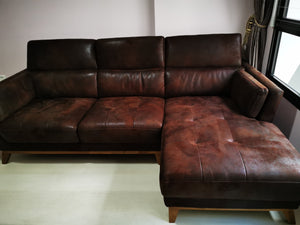 "
"We were looking for a new sofa and were recommended to give this showroom a visit. Upon entering, we were greeted by great service from Hazel. she was very patient and endearing in helping us to find a suitable sofa based on our requirements and all of the staffs is very friendly / helpful and committed to promise delivery date. Will recommend!"
"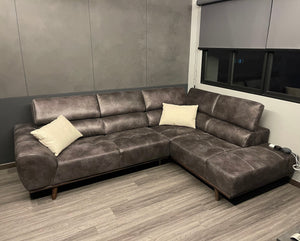 "
"Met Hazel at the showroom and was introduced to this sofa that we we absolutely fell in love with! All the guests that we brought to our new home loved it too. They also managed to fulfill the delivery earlier than expected which helped us avoid moving in without a sofa for a few weeks. Definitely worth the money and will return if we ever need a sofa again!"
"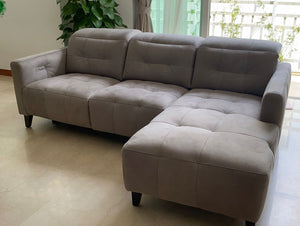 "
"Bought the Big Bang mini from origin home and we are very happy with the quality of the sofa. We were looking for a L shape leather sofa that would be stylish and fit in our living room. Our guests have been saying the sofa made our living room look like a showroom. Hazel from the store was excellent. You can tell she really knows her stuff plus she's excellent salesperson. The delivery men were really good too. Brought our existing sofa out and the new one in with no problems at all. Very professional and fast to put everything together."
"
Origin Home Fine Furniture Showroom
Apex@Henderson
Head down to our showroom to experience the difference in the quality & service of Origin Home.
Address
201 Henderson Rd,
#03-19/20/21 Road Level Apex @ Henderson
Singapore 159545